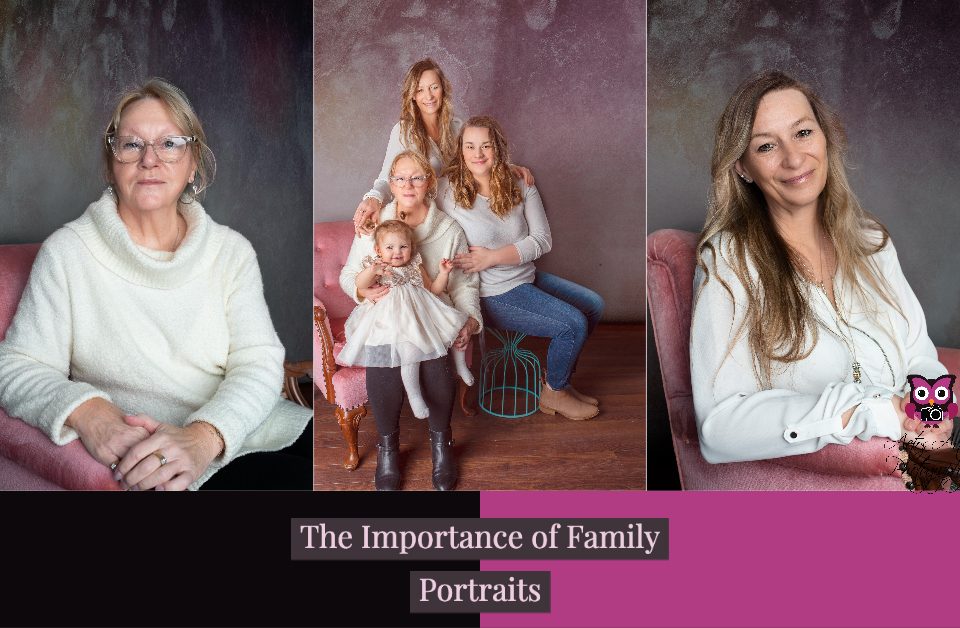 As a photographer in an extremely digital world, I see more and more people substituting professional family portraits for iPhone pictures from all the special moments . While these snapshots have huge value and sentiment attached to them they cannot replace the value of professional family portraiture. There is simply no replacement for family portraiture, we need to see our photos hung in our homes and tell our stories. There is a trend in swapping professionally printed wall portraits for Facebook albums and Instagram snapshots. Why not both?!
Family portraits are important. We are storytellers and creators and we desire to see our stories surrounding us . Let's create your story together!
The problem is that many people don't see the value of Family portraits until they get destroyed, or if there is a death in the family. I have heard many stories of families who look through the photos they do have and wish they had more. I lost my parents and the one thing I long for more than anything is more photos with them, more portraits of them. It was a significant driving force in becoming a professional photographer. When you realize that photos are all you have left of a person or time period, you see the value of family portraits so much clearer. Your children will only be little for a short time. Your parents will not be here forever. Life is so short. Make these memories now. Family Portraits allow you to freeze a time period and give you happy memories to look back on at a later date. They tell the story of the people you love the most.
Family portraits boost your children's self-esteem! It's actually been proven by psychologists that it's incredibly healthy for your children to physically see your family as a unit, and to see themselves represented as a valued member of that unit. By having family portraits hanging on your walls at home, your children grow up knowing that they belong and they are loved. You may be thinking, "my child sees photos all the time on my phone and social media, does that have the same effect?" The psychologists who conducted this study seem state that "the sensory and accessible act of touching and seeing a portrait on their wall makes it a habitual sight, reinforcing these esteem-boosting ideas". Seeing and touching a photo on the wall is significantly important for attachment and for feeling a true sense of family. For children building their social story it is important to see the visual cues.
Family portraits are super fun! I have so many clients tell us how much they enjoyed the photo session experience as a bonding time for their family. Sometimes all it takes is a photographer asking you to hug or snuggle your child, or to smile at your spouse and laugh. We don't always make enough time for fun family experiences, and this definitely can be one.
Wall art makes your house a home. There is no better feeling than hanging up a gorgeous picture of the people you love and value most in this world.
Family portraits become family heirlooms. When you choose the right photographer, the products they can print for you will last for generations if handled with care. These become the history you leave your family.
I know that life gets busy, and it is hard to get everyone together, but family pictures are truly an irreplaceable. I hope you consider family portraits this year! Let's work together to tell your story!
---
You might also like
---
---